In a city often known as a "bass town" for the huge amount of talented bassists that have lived and worked here over the years, Michael Bowie stands out as one of the most exciting and most respected.
He's also one of D.C.'s most creatively ambitious musicians on any instrument, in any genre. That's why we're welcoming him to Local 16 for this month's Spotlight Residency, where he'll be presenting a new project, DUALITY.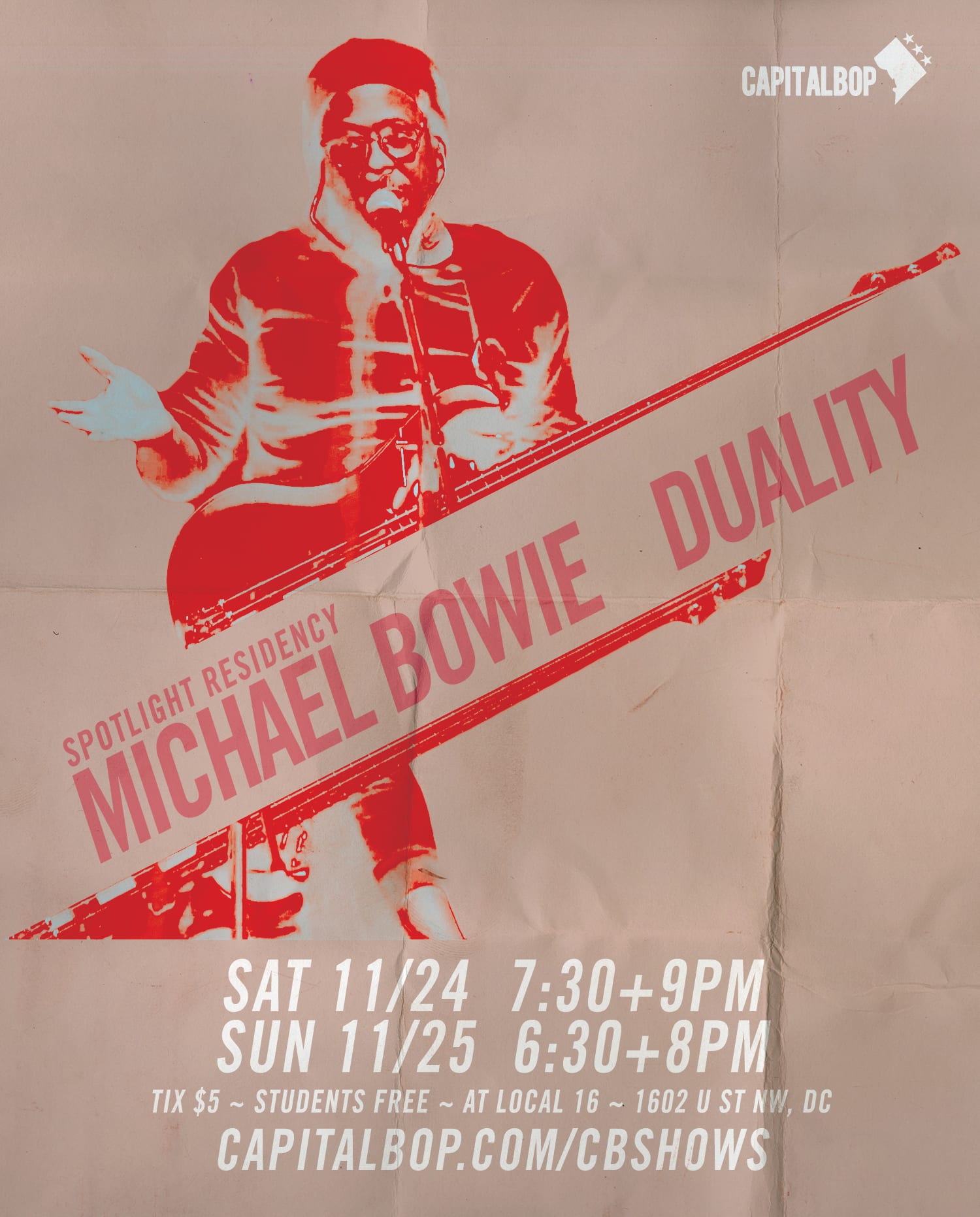 On Nov. 24-25, the weekend after Thanksgiving, Bowie will join the spirit of musics past, present and future. The setlist and band will remain the same for both nights, but the Saturday show will feature electric instrumentation, while the Sunday show will have an unplugged vibe. Join us at either show — or at both, to see how style and texture can transform a piece of music.
These Saturday and Sunday shows will be at Local 16, the home of our Spotlight Residency, where each month we turn a cozy room on the bar and restaurant's second floor into an energy-packed jazz club.
There will be sets at 7:30 and 9 p.m. on Saturday, and at 6:30 and 8 p.m. on Sunday. Admission is just $5, and FREE for students. One ticket is good for both of the evening's sets. (Eat dinner before the show on either night, ordering from Local 16's excellent Afghan kitchen, and you can get in the door for free!)
Here's Bowie on his music and the project:
I've always viewed Jazz as a mindset; not a specific "way" to play music, but a progressive "approach" to all music. Jazz to me is a musical compass that encourages creation, not stagnation. But one must study history to have the foundation in which to navigate ones own future. This prompted me to perform the same repertoire each night of my two day run for Capital Bop; the first night in an electric mood, and the second, acoustic. A "then and now" if you will. Music, like it or not, will always change, and reflect the tenor of its time. I hope you'll join us both nights to see the transformation.
Michael Bowie spent his formative years as a musician immersed in D.C.'s jazz and gospel music worlds, and for his entire career he's been committed to creating music that tests the boundaries of genre and style. His early studies with the legendary vocalist Betty Carter and equally respected bassist Keter Betts quickly led to regular gigs supporting leading voices in jazz, R&B and beyond — including Abbey Lincoln, Sarah Vaughan, Michel Camilo, Della Reece and Isaac Hayes. Bowie's sound is distinctive and original — never deferential — yet he's a fabulous accompanist who can fit into virtually any musical context. On the electric bass, he thumps and growls, often taking the lead, and on the upright he sensitively buoys and propels band mates forward.
Bowie's career as a leader is defined by his passion for fusion and crossover. His first major group, Sine Qua Non, was an experiment in style and texture, and became a mainstay of the D.C. music scene in the early 2010s. Next came MBowie and the Blast, a garage band-cum-jazz outfit playing pop hits from over the past few decades, with the sensibilities of a hardcore fusion band. Bowie's latest project, Never Die, was released under his own name, and marks a new creative moment for him — one defined by a vision of social change and a determination to keep pushing the stylistic boundaries of jazz. In keeping with Bowie's penchant for synthesis, the new project also features significant multimedia components; see for yourself in the video below.
Dubbed "the dean of the D.C. jazz bass tradition" by Mike West in the Washington Post, Bowie is also known as a pillar of jazz education in D.C. He currently directs the Blues Alley Youth Orchestra, a premier youth big band, and has mentored some of D.C.'s most ambitious young stars, including fellow bassists Corcoran Holt and Ben Williams.
Spotlight is CapitalBop's newest concert series, featuring a different DMV-based artist-in-residence each month. The idea is to provide D.C.'s finest bandleaders with a receptive space where they can experiment with new ideas, and connect directly with listeners. The centerpiece of the residency is a series of back-to-back concerts at a pop-up jazz club at Local 16, in the heart of U Street. It also includes an educational workshop at the Sitar Arts Center, date TBA.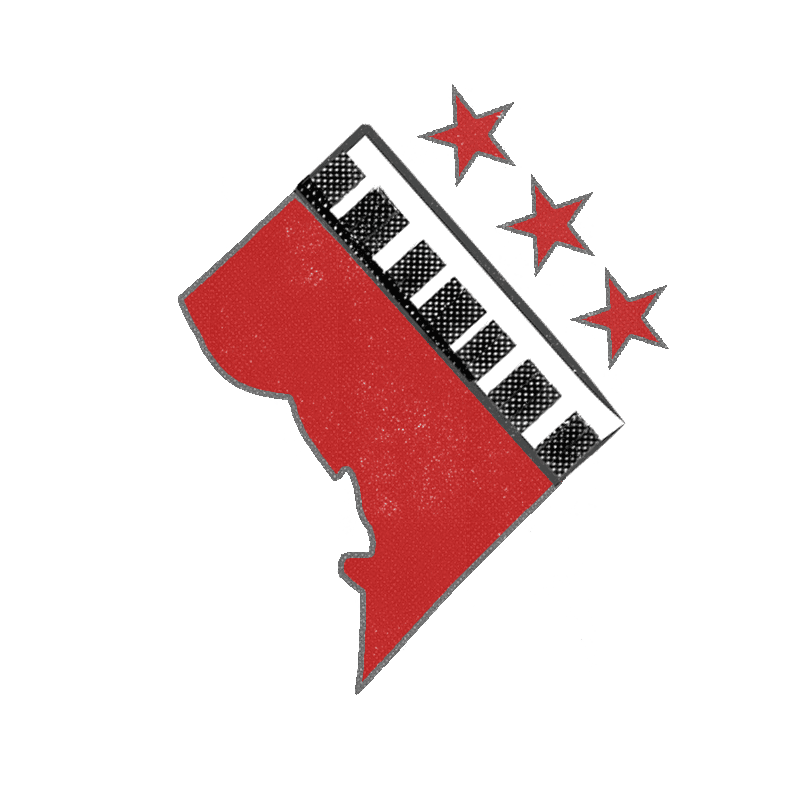 ——————
Poster design by Laura Duval
Comments
comments