Trombonist, composer and bandleader Reginald Cyntje will become the next director of the Duke Ellington School of the Arts' widely regarded jazz program, he announced last night.
Cyntje takes over from the beloved educator and D.C. jazz stalwart Davey Yarborough, who retired in May after leading the Washington, D.C. performing arts public high school's jazz program since the mid-1980s. Yarborough's former students have included now-famous, New York-based artists such as bassist Ben Williams and pianist Marc Cary, as well as many prominent players still based in the D.C. region, such as pianist Amy K. Bormet and saxophonists Brian Settles and Elijah Easton. Yarborough recommended Cyntje to the Ellington administrators, though he had no final say in the hiring decision.
"Reginald is quite accomplished, which is one of the first things I think should be in education," Yarborough said in a phone interview, referring to the trombonist's thriving career as a bandleader. "I think the best players should be in education…. He has a lot of the characteristics that I think an educator should have."
Cyntje, 43, moved to D.C. from the U.S. Virgin Islands in 1997, and immediately started working as a musician on the scene. Since then he has established a performance and recording career that includes releasing five albums as a bandleader, while keeping education central to his work.
He began as a substitute instructor for bassist Michael Bowie at the Fillmore Arts Center, which serves D.C. public school students. He now offers private instruction through his own organization, Jegna School of Music, and holds teaching posts at Prince George's Community College and Montgomery College in Maryland. He has also taught at Suitland High School, and led masterclasses at the DC Jazz Festival and events presented by the Washington Performing Arts Society.
Cyntje's work as an educator began early. He was already serving as an instructor to fellow students back in the Virgin Islands at the age of 15. "My private instructor [Dr. Leroy Tropman] saw I was serious about music," Cyntje said in a phone interview. "He noticed I was getting heavily into jazz as some of his students started getting into jazz and European art music. As a kid, I would do a lot of performances around the islands, so he recommended his students come to study with me. So they became my students." By age 17, Cyntje was serving as an unofficial instructor with his middle school's concert band, at the request of the band's director.
[Read CapitalBop's in-depth profile of Davey Yarborough, written by one of his students]
Cyntje notes that as a young musician in the Virgin Islands, he would seek wisdom and instruction from musicians throughout the community, whether they were collegiate professors, high school teachers or calypso kings. He wants to bring that same notion of a communal educational coalition to Ellington; he also wants the high school to reach back out and touch the surrounding community.
"The main thing for me is the connection between the school and the community," he said. "So I want to see what the situation would be as far as budget, and what I can do as far as building a bridge between the performers in the community that are here every day … and the students at the school." 
Cyntje said he also hopes to pay attention to other aspects of a musical education, drawing upon his years of practical experience in the business side of music, in order to help prepare students more fully for "what they can expect when they go out in the world."
Cyntje described himself as being well aware of Yarborough's esteemed legacy; he is filling the role held by a man so beloved by his city that he appears on two different murals. Yarborough has been the recipient of a Mayor's Arts Award and the D.C. Public Schools' Excellence in Teaching Award, and was inducted into DownBeat magazine's Jazz Education Hall of Fame. Yarborough continues to lead the Washington Jazz Arts Institute, an educational organization providing mentorship and instruction to musicians in middle and high school.
As he prepares to step into the role, Cyntje is reaching out to many of the alumni that "Mr. Yarborough" — as he is affectionately known to students, current and former — taught, seeking to find out which of his predecessor's lessons had the greatest impact. For his part, Yarborough expects Cyntje to thrive in the role.
"I know he has the capability of taking it to the next level," Yarborough said. "He called me when he was being considered, and he said, 'What advice can you give in terms of the next steps for the program?' All those things helped me understand that he was a good choice."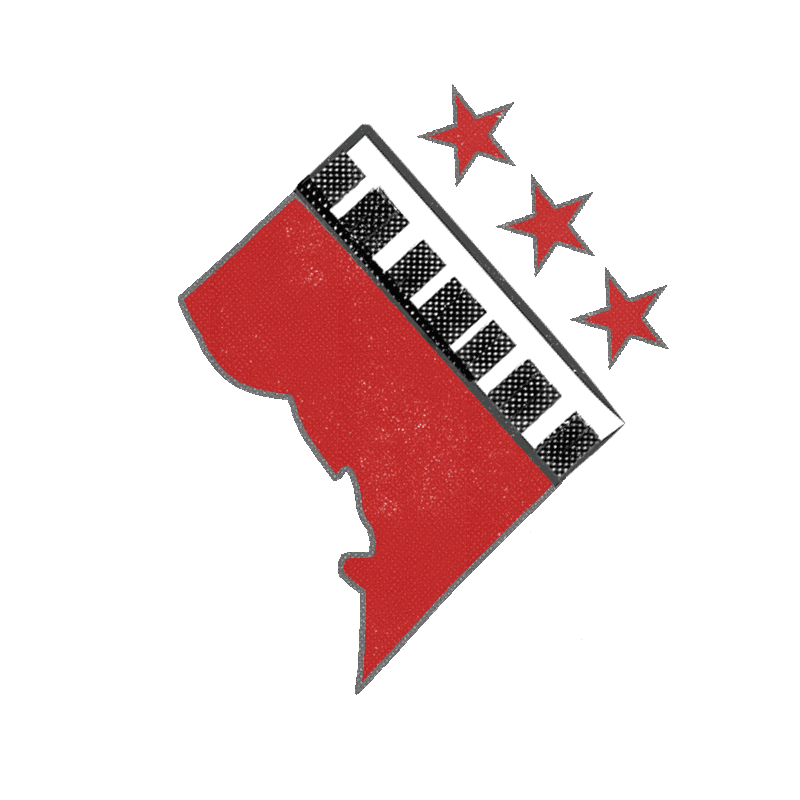 Comments
comments