May might seem to be a lull in the jazz calendar, falling between the heightened activity of Jazz Appreciation Month and the adrenaline injection of the DC Jazz Festival in June — and yet a constant stream of great jazz shows continues to flow in the District.
Spring is here, which means that the windows of Columbia Station are once again open to let the jam sessions pour out onto 18th Street NW, the Smithsonian's Friday evening series Jazz in the Garden starts up again on May 17, and outdoor venues all over town are dusting off the cobwebs.
Ken Avis's Capital Jazz showcase returns to the Strathmore Mansion on May 2 (see last month's roundup for more info), master musicians Bela Fleck and Chick Corea return with their acoustic duo (read our preview of their last D.C. show in 2015), the Kennedy Center kicks off a new cross-genre festival called Undiscovered Italy at the end of the month, and undoubtedly the tributes to dearly departed jazz mentor Fred Foss will continue in May.
Amid all that, here are five more shows we think are worth your attention this month — all pulled from the comprehensive CapitalBop D.C. jazz calendar.
Bethesda Blues and Jazz Youth Orchestra with the Sullivan Fortner Trio
May 2, 7 p.m.
Bethesda Blues and Jazz Supper Club
Pianist Sullivan Fortner came up in Roy Hargrove's bands, but lately he's impressed in a different setting — accompanying the astonishing vocalist Cécile McLorin Salvant. He plays with a sensitive touch, always conscious of where a song is going. Here he performs with the Bethesda Blues and Jazz Youth Orchestra to celebrate the life of longtime D.C. educator, bandleader and pillar of the community Fred Foss, who was co-leader of BBJYO before he passed away suddenly last month. All profits from the concert go to cover Foss' funerary expenses.
Benny Golson
May 8, 8 and 10 p.m.
Blues Alley
Jazz luminary Benny Golson is one of the most important musicians of the hard-bop era. A saxophonist, his place in history is cemented by his compositions, energetic and driving and full of melodies that wind themselves into your brain. In his run with Art Blakey's Jazz Messengers, in Lionel Hampton's band and as a co-leader of the Jazztet in the 1950s and early '60s, he helped define the sound of the era, one that swung hard and dug into the bluesy roots while maintaining an emphasis on virtuosic improvisation. The many famous jazz standards that he wrote include "I Remember Clifford," "Whisper Not" and "Killer Joe." He performs here with a combo.
Terri Lyne Carrington's Feed the Fire at the Mary Lou Williams Jazz Festival
May 10, 7 p.m.
Kennedy Center – Terrace Theater
Regal, powerful drummer Terri Lyne Carrington leads Feed The Fire, a celebration of late pianist Geri Allen featuring pianist Jason Moran, saxophonist Ravi Coltrane, bassist Dave Holland, tap dancer Maurice Chestnut and DJ Val-Inc. "We are focusing on a broad range of Geri's artistry," Carrington wrote to CapitalBop in an email. "Some music from her later years as well as a couple of earlier pieces. There has always been a compositional thread running through Geri's music that has a strong stamp of identity. Her pieces are incredibly melodic with a mastery of rhythm, and are often more challenging than one would think."
Funk Parade
May 11, All Day
U Street NW Neighborhood
Funk Parade, now in its sixth annual incarnation, is the quintessential celebration of all musical things native to D.C. Go-go, soul, jazz and hip-hop blare up and down U Street from stages, marching bands and indoor venues. Food, funk, family and friends are the main concerns for this day. Some jazz-adjacent performers this year include The Chuck Brown Band, Aaron Abernathy, Deacon Izzy & The Congregation, Mark Meadows, Jenna Camille & The Free Radicals, and Shacara Rogers, among many others.
Quincy Phillips' Chicken Grease
May 17, 8 p.m.
Sotto
Drummer Quincy Phillips has an irrepressible bounce in all his playing. With the Young Lions trio, he moves throughout jazz's decades with ease and glee. In Roy Hargrove's band, he could swing from modern hard-bop to Soulquarians-style neo-soul fusion. And it all comes out when he plays in Kris Funn's Cornerstore. Here he leads his own combo, Chicken Grease.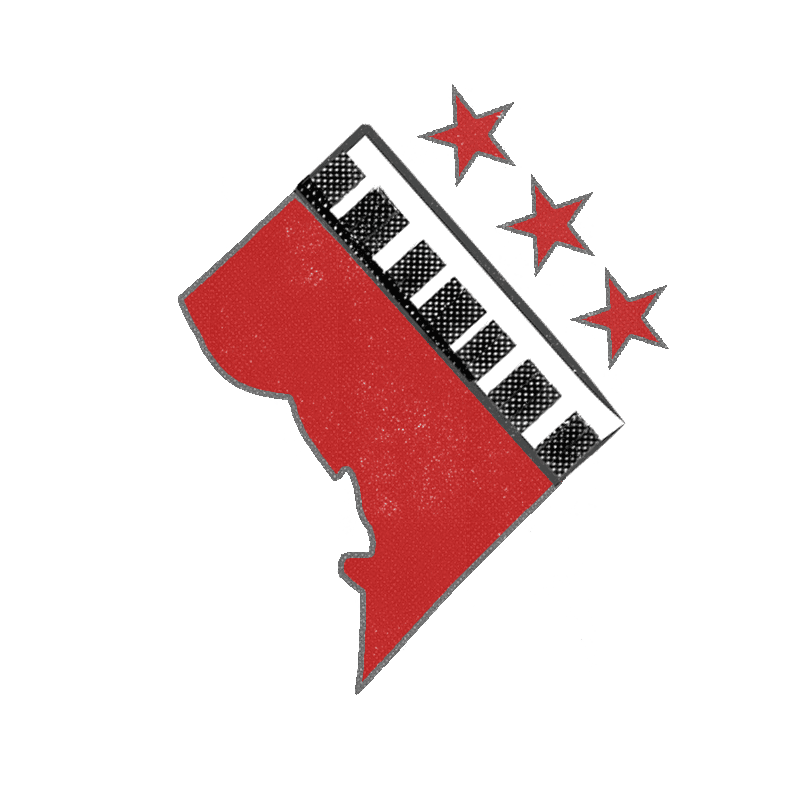 Comments
comments