Two thousand and fifteen was a year when new jazz found its way into a lot of people's lives, all over the country. Here at home, D.C. musicians put forward an extraordinary spread of fresh statements. From newfangled straight-ahead to incendiary avant-garde to earthy neo-soul jazz, D.C.'s contemporary creativity was springing from clear traditions, but insisted on building out into new zones.
We considered not doing a list of the best D.C. jazz albums this year, because we were involved in the making of a number of them, and we worried about conflicts of interest. (Luke plays bass in Trio OOO; Giovanni wrote liner notes for Akua Allrich's and Elijah Jamal Balbed's records.) But in the end, we felt the tradition of our top five serves an important purpose, especially in such a fabulous year for the music. (Each of us did not personally endorse—or review—an album we'd been involved in, but instead deferred to the other's opinion of whether it should be on the list. In all three cases, the other person insisted that these were records that needed to be highlighted.) We decided not to give a ranking to the albums, largely because of the impossibility of deciding fairly upon an exact order.
We should also mention that the albums on our "honorable mentions" list are also remarkable, and deserve to be given your full attention. Check them out at the links provided. And be sure to click through to read the individual reviews of our top five.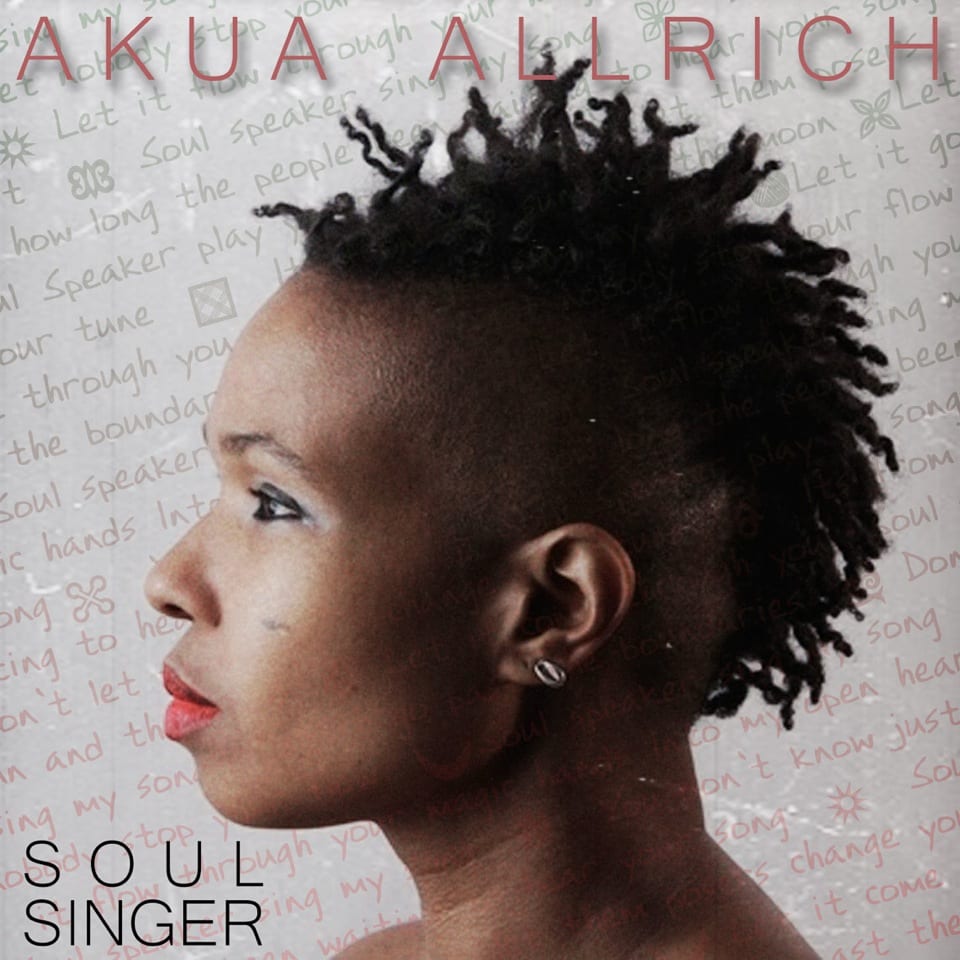 Akua Allrich :: Soul Singer
Perhaps one of the most anticipated releases to hit the jazz scene recently, Akua Allrich's Soul Singer is simply magical, bursting at the seams with jubilance and grace. Over the years, Allrich has become one of the region's most captivating performers: On stage, her voice and powerful presence suck in the audience, transforming any room into a sacred space of ritual. On this, her third release, the enchantment of her live performance is captured, but she offers fresh nuances that only a studio can capture—as a result, there's the sense of hearing something new with each listen. Full review>>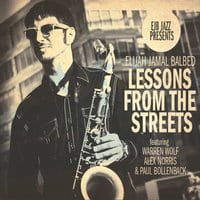 Elijah Jamal Balbed :: Lessons from the Streets
At this point, Elijah Jamal Balbed is undoubtedly the ubiquitous, shining young lion of the tenor saxophone in D.C. jazz. With his sophomore album, Lessons from the Streets, he is commenting on the years he has spent deeply engaged in the jam sessions, gigs and "sitting-in" culture of this ever-changing city. Over the past 10 years or so, if you were checking out some jazz in D.C. along the U Street corridor and beyond, chances are you have run into Elijah. The album's title can be taken almost literally—he almost masochistically sought out the challenges of the bandstand as a place to hone and develop his chops, and most importantly his knowledge and perspective on jazz. The story of this album is not simply the story of one immensely talented musician, but one of the contemporary history of D.C. jazz. Full review>>
Reginald Cyntje :: Spiritual Awakening
In February, trombonist Reginald Cyntje was featured on NPR Music's Jazz Night in America, where his band debuted the music that would appear on Cyntje's next record. It was a rare moment of national exposure for one of D.C.'s grandest talents. Hopefully some of his new fans kept up with him, because that spring Cyntje released the album, his fourth, titled Spiritual Awakening, and it turns out this one's his best yet. Cyntje pays close attention to color and control. He doesn't dally around much with the trombone's typical devices: the rumble, the dramatic bend, the growl. When he gets playful—as in his solo on "Awakening"—he makes his short, chortling bursts and lazily arching melodies fresh and effective, never disrupting the emotional temperature of the full piece. Full review>>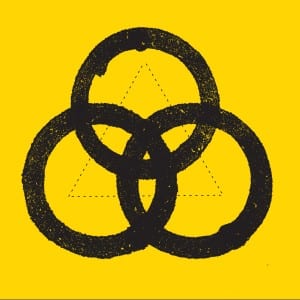 Trio OOO :: Days to Be Told
Aaron Martin's alto saxophone may register in your brain as an eruption, but it hits your ear with a kind of liquid grace. Sometimes it's a stream, cutting a rapid path downhill, elsewhere it opens up wide and unexpected, like an inlet revealing itself just around the bend. Martin received a mixed accolade last year from the Washington City Paper, which named him "D.C.'s Best Overlooked Jazz Elder." Now we have something to look at, straight on: Days to Be Told (New Atlantis Records) is the first album by Trio OOO (say it "trio trio"), and it's a stunner. Full review>>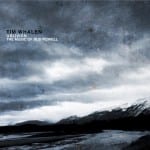 Tim Whalen :: Oblivion
Tim Whalen's Oblivion is an album dedicated to the late pianist Bud Powell, one of the golden era bebop musicians who was essential to the development of the art form. He came through the ranks of the New York jazz scene, frequenting the clubs of Harlem and Midtown, learning from the multitude of masters and becoming a leading voice on his instrument. Looking back, his recordings and life story are that of a legend, continuing to provide a wealth of inspiration to generations of musicians. Full review>>
Honorable mentions
Aaron Agre – Stormglass
Shannon Gunn and the Bullettes – Bullettes and Friends
Fred Hughes Trio – Love Letters
Anita King – Sultry
Lydia Lewis – Red Sky Morning
Oooh Child Ensemble – Rebirth
Steve Washington (with the Thad Wilson Orchestra) – Right to Love
Featured photo above taken at Union Arts in 2014 by Jennifer White-Torres.
Comments
comments