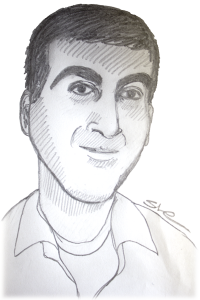 Sriram Gopal
Swing District
---
Back in the day, there was a balance between art, commerce, performer and listener that jazz has not seen before or since. Big band was not only the music people danced to, but it was also what the country heard on the radio, and it employed the music's most creative composers and musicians. However, while some bandleaders rose to national prominence, most jazz was still relegated to smaller dance halls. There was an edginess associated with these clubs, where the music that the powers-that-be saw as a corruptive influence roamed free.
There are many parallels between that era in jazz and today's electronic dance music scene. Some of the most creative music being played today comes from DJs and producers who are constantly trying to rethink conventional perceptions of music. And like the Duke Ellington and Benny Goodman bands of old, Justice or Daft Punk could play in front of tens of thousands at a festival. However, most of the world's DJs stay in dark, crowded clubs. As with the dance clubs of the '20s, '30s and '40s, there is an underground element to today's dance venues, in that those unfamiliar with them see little more than throngs of debaucherous young people dancing to incomprehensible music.
Perhaps the most important comparison between the classic big band days and modern club music is that they both address the cultural shifts that the young people of their respective times had to navigate. As cultural mores changed during the roaring '20s, big band provided the soundtrack. Today, technology has become a huge cultural driver, so it's only fitting that it would play a prominent role in the music of our time.
Given that electronic music occupies the same cultural space that jazz once held, it seems only fitting that there would be some cross-pollination between the two. Before exploring this further, we need to establish the boundaries of the discussion. When I say "electronic music," it's a reference to more than just electric instruments; I'm talking about music that utilizes sounds that are impossible to create without digital technology. And in this context, I define jazz as more than a blues-based idiom. With the number of international influences that are entering jazz, I feel there is no reason to limit the music to the African diaspora. The most important element for modern jazz is not its roots, but rather the fact that it is a constantly evolving music that is grounded in improvisation.
While there is certainly something happening at the intersection between jazz and electronica, that music often leans heavily toward one of the two genres and rarely hits the equilibrium between dance music and improvisation that the big band era captured so brilliantly. DJs generally don't stray too far from the rhythmic rigidity of modern dance grooves, while jazzers who employ electronics often go way "outside."
"It's strictly about sound sometimes," said Anthony Pirog, one of the most innovative guitarists on the local scene and one of the few attempting a pairing of jazz with effects pedals, loops and enveloping sonic waves – the stuff of electronic music. "My interests tend to be a little bit more adventurous so I am drawn more to the 'outside' stuff. I really enjoy how electronics can convey things without the conventional use of melody or harmony."
That view seems common for artists who approach electronic music from the jazz side. But Pirog also noted a project with which he's associated, Inner Loop, that consciously tries to create improvisational elements in an electronically created structure. The group used synthesizers, featured an acoustic/electric drum set, and would create drum loops and rhythm tracks that could be triggered live. Their songs featured extended solos but could still keep a crowd moving on a Saturday night.
To get the opposite perspective – jazz through the lens of electronic music – I approached Morgan Tepper, a resident DJ for Blisspop and U Street Music Hall. In her eyes, there is plenty of room for growth at the intersection between dance and jazz because once a groove is established, there is plenty of room in which an instrumentalist to stretch out. Tepper also pointed out that DJs themselves often improvise.
"There are a lot of EDM productions that would seem as though they're not completely structured," Tepper said. "A majority of beat-driven producers have been known to improvise the melody when playing live or even in their productions."
Both Tepper and Pirog pointed to specific artists who create a hybrid jazz/electronic sound, for example Derek Bailey or Four Tet's collaboration with the late Steve Reid. Nerve, a group led by drummer JoJo Mayer, and DJ/keyboardist Mark de Clive-Lowe are other acts doing exciting things in this territory. While there are artists out there exploring new possibilities, they exist in patches. The combination of jazz and electronic music has yet to achieve that critical mass that leads to a cohesive scene unto itself.
Tepper believes that such a sound would be commercially viable.
"Obviously there is a lot more that goes into becoming a commercial success than just making great music, but I believe anything is possible," she said. "There are always going to be artists out there itching to break musical boundaries and there will always be listeners who are waiting to hear something new and innovative."
There is precedent for success when it comes to fusing what is thought of as traditional and improvisational music with a modern, electronic sound. In cities like Mumbai, London and New York there is a thriving South Asian electronica scene, sometimes called Asian Massive. Indian classical music is as traditional as music gets, but artists like MIDIval Punditz and Karsh Kale have forged impressive international careers by infusing this ancient form with a DJ's mentality. The key to their success is that these artists have a deep understanding, skill and passion for both genres that are being intertwined. This inherent respect carries over, giving integrity to the music. The result is also a music that is of its own, a true amalgam rather than disparate streams awkwardly forced together.
Blending electronic music and jazz should not happen for crass commercial reasons. If something similar to Asian Massive happens in jazz, it can only be good for the music because such a movement bridges tradition and modern life. There is so much room for expression and investigation that electronic jazz, like Asian Massive, could become its own genre. That concept is intriguing. This hope has nothing to do with watering down jazz in order to make it more marketable. It has everything to do with creating an outlet wherein an artist can speak to and reflect upon the 21st century experience.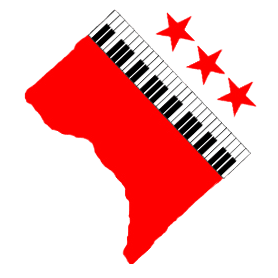 —
Sriram Gopal is CapitalBop's monthly columnist. He can be reached at [email protected]
Comments
comments