Ever since CapitalBop was founded almost a decade ago, we have been fighting to make sure that everyone in D.C. has a place in our jazz scene. Young people are the future of the music, and it's absolutely essential that they have spaces to listen, learn, and play life-changing music.
---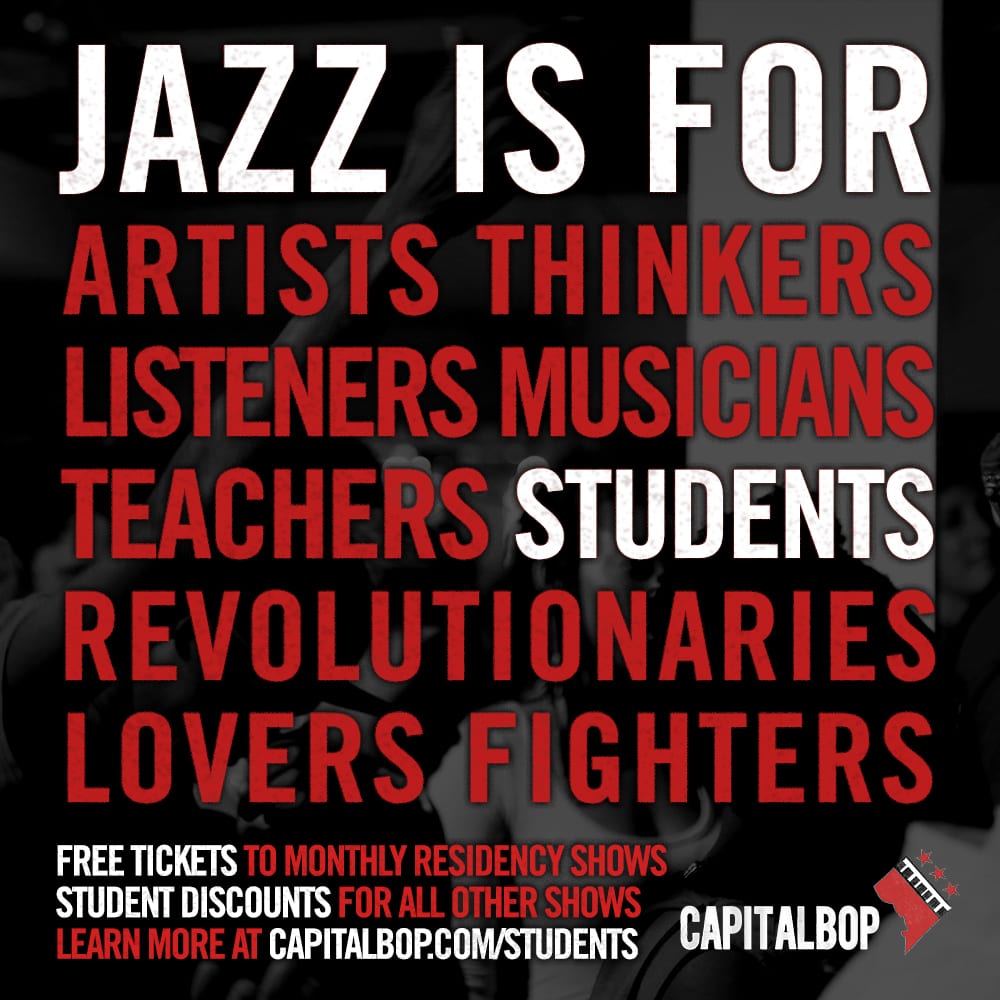 How can I get involved?
Come see a show!
Students of all ages, grade school through college, get in FREE to our monthly Spotlight Residency shows, featuring local artists in an intimate loft space at U Street's Local 16.
Students also get a $5 discount on all our major shows: quarterly Traveling Lofts, festivals, and more.
The best way to keep up with what we're doing is by subscribing to our newsletter, following us on social media (FB / Twitter / IG), or checking our CB Shows page regularly.
Enroll in free workshops!
Grade-school students are invited to attend our monthly artist workshops at Sitar Arts Center, part of our Spotlight residency.
Students of all ages should look out for free masterclasses and artist Q&As, which accompany all our Traveling Lofts and festival shows.
Get out on the scene!
Our fully updated D.C. jazz calendar is your comprehensive guide to who's playing in D.C. on any given night, complete with recommended "CB picks."
Keep in touch!
Sign up for our newsletter to stay up-to-date with our coverage and show recommendations, and follow us on social media (FB / Twitter / IG), or checking our CB Shows page regularly.
On our regularly updated D.C. jazz blog, we post news pieces on jazz happenings in the District, in-depth features, reviews, best-of lists, and interviews with top local and touring musicians.
---