View Georgetown & Dupont Jazz Clubs in a larger map


Blues Alley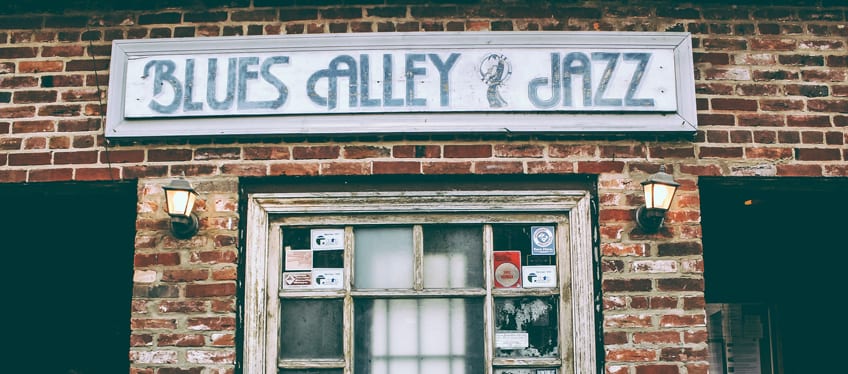 Blues Alley promotes itself as "Washington's Best Jazz Supper Club." For those willing to pay the cover (typically between $20 and $40, but sometimes more) as well as the $12 food-and-drink minimum and $2.50 surcharge (for what?), this is Washington's quintessential, high-brow jazz establishment. Any upper-crust New Yorker used to seeing the finest acts at Birdland or the Blue Note would feel at home here. Quietly nestled in a backstreet of the same name, Blues Alley plays host to the biggest names in jazz. Dizzy Gillespie, Sonny Rollins, Gil Scott-Heron and Sarah Vaughan are only some of the many greats to have graced its small stage, and Wynton Marsalis and Ahmad Jamal recorded albums at the club. The food is good, besides, but, you know, not cheap.
Basic info || Cover varies ($18-$60), $10 minimum | Food $$$, Drinks $$$ | Jazz Wed.-Sat.
Contax || 1073 Wisconsin Ave. NW | 202-337-4141 | Official site | Official listings | Find detailed listings on CapitalBop calendar
Kennedy Center Jazz Club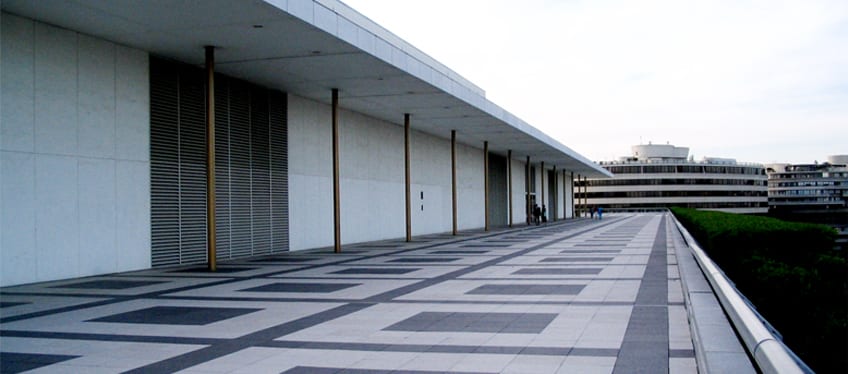 Most weekends during the fall and spring — though by no means on a regular schedule — the Kennedy Center's Terrace Gallery transforms into the KC Jazz Club. It's D.C.'s high-altitude, high-end jazz venue. And while it bears all the trappings of the Kennedy Center, the District's premier arts complex, this joint is actually cheaper than Blues Alley. Granted, you can't waltz in from a backstreet (although the Kennedy Center is just a 10-minute walk from the Foggy Bottom-GWU Metro stop; scroll down for walking directions) or schmooze with the bassist at the bar after a set. But to see some of the nation's top talent in an elegant setting for a price that never exceeds $26, KC is a surefire pick. (A note for Big Apple bopheads: With floor-to-ceiling windows and a majestic view of the Potomac River, this venue is D.C.'s answer to Dizzy's Club Coca Cola, located on the fifth floor of Manhattan's Jazz at Lincoln Center and boasting a lavish view of Columbus Circle.)
Basic info || Cover varies ($16-$26), no minimum | No food, Drinks $$$ | Jazz some Fri.-Sat., fall & spring only
Contax || 2700 F St. NW | 202-467-4600 | Official site & listings | Find detailed listings on CapitalBop calendar
Eighteenth Street Lounge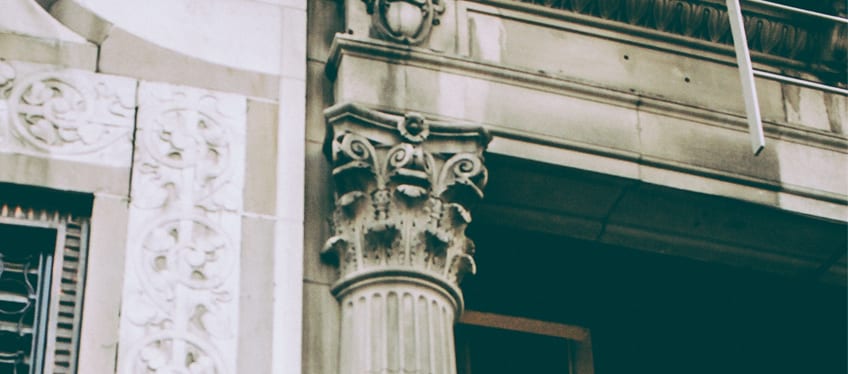 This silky-smooth twentysomethings hangout usually features DJs spinning tunes. But on Friday and Saturday nights Donvonte McCoy, arguably D.C.'s finest trumpet player, takes over the second floor in the name of Miles and Coltrane. His band features top jazz musicians, but they tend to play funk and soul renditions of the bop songbook, with a hard and easily danceable backbeat. Rules governing attire are strict, so men in particular should avoid wearing shorts, baseball caps or sandals.
Basic info || Cover varies ($5-15), no minimum | Food $$, Drinks $$$ | Jazz Fri.-Sat.
Contax || 1212 18th St. NW | 202-466-3922 | Official site | Official listings | Find detailed listings on CapitalBop calendar
Black Fox Lounge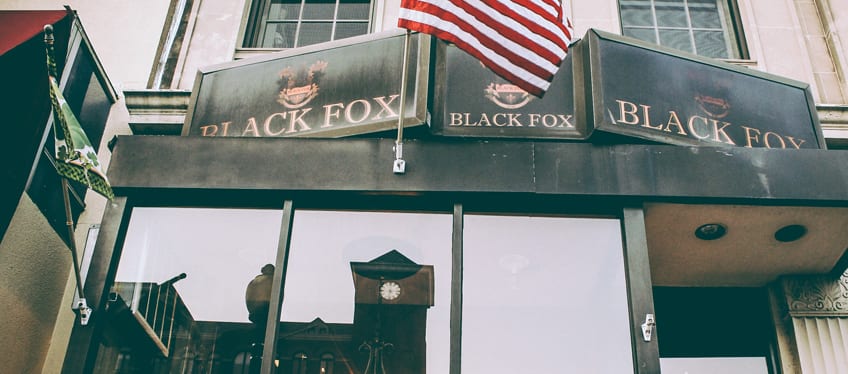 Opened in 2010, the Black Fox Lounge is a cozy two-level bar and lounge that serves drinks and light snacks. The narrow ground floor isn't heavy on breathing room for patrons or musicians, who stow away in the front window, but the downstairs has couches and a bit more room to stretch out. Both levels feature duo and small-ensemble jazz performances on various nights.
Basic info || No cover, 1-drink minimum | Food (light fare only) $$, Drinks $$ | Jazz Mon., Wed., most Fri. and Sat., some other nights
Contax || 1723 Connecticut Ave. NW | 202-483-1723 | Official site | Official listings | Find detailed listings on CapitalBop calendar

Photos by Jennifer White-Torres, except Kennedy Center.
---